Our highly skilled team are dedicated to getting you the best outcomes possible for your project.
Bringing the exterior of your propoerty up to date isn't difficult. This highly sought after surface is durable and tailored to your needs.
One of our friendly team will come out to see you and plan your bespoke plan for your home.
If you have any questions, or don't see what you need, just get in touch and we'll be able to answer any of your questions.
We work with the best materials on the market, and we make sure our skills are the best they can be.
Our experienced team will always make sure our work is tailored to you and your needs.  Our low maintenance resin bound driveways look better than tarmac and are less hassle to maintain, giving you the best of both worlds.
We'll provide you with a free consultation to make sure that we can do our best work and that you'll be happy.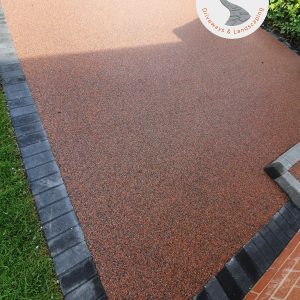 Can't believe what the lads have done it's fantastic they were helpful and never stopped working Can't keep looking at it love it thanks again for all your hard work